---
Yeouido Jazz Fireworks Festival 2019
2019
Identity, Graphic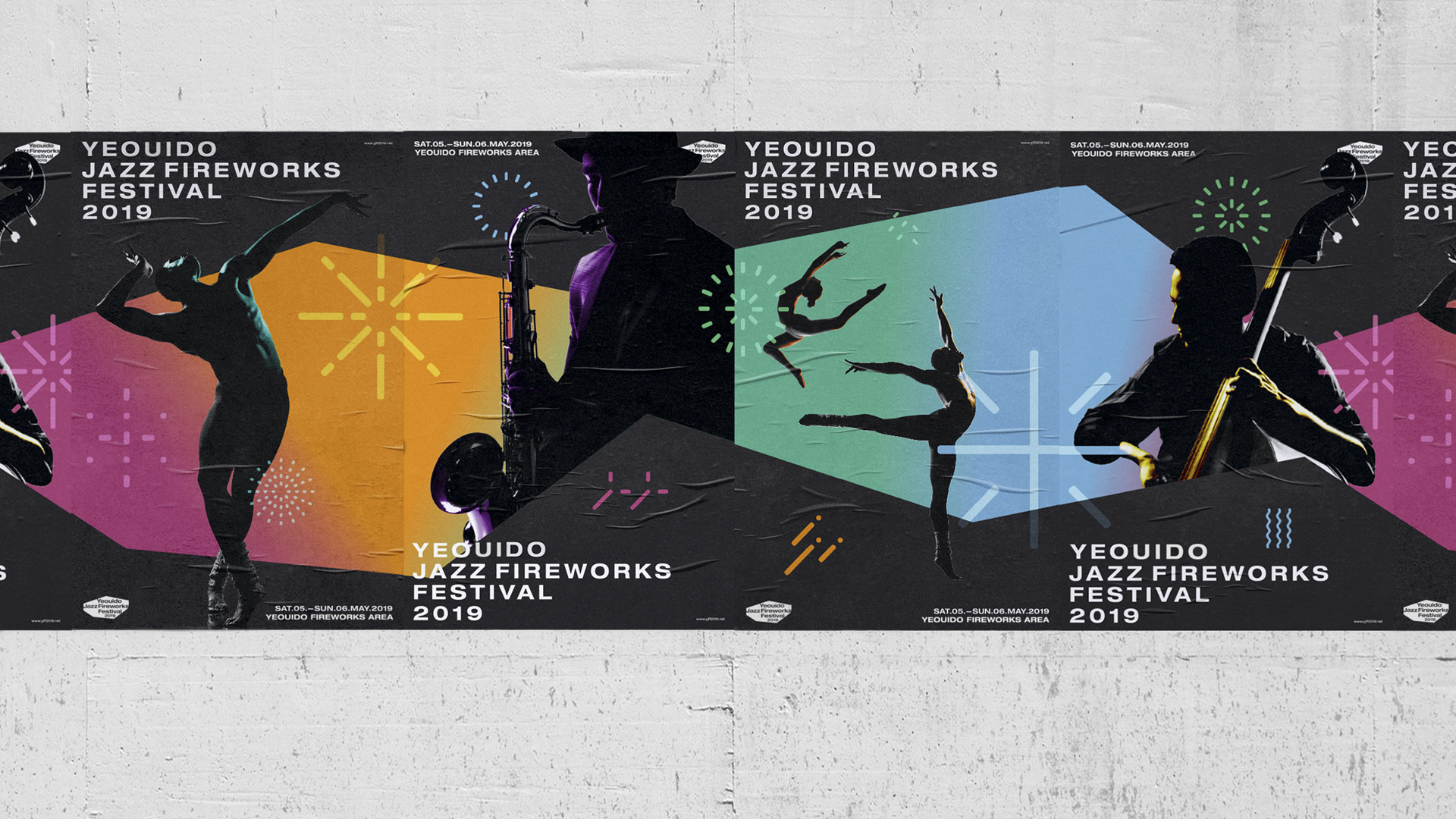 Brand Identity Design for Yeouido Jazz Fireworks Festival 2019
We designed the brand identity of Yeouido Fireworks Jazz Festival expressing a place for active experience and extension to an open festival. Fireworks icons embodying individual meanings and a logo with the motif of Yeouido topography can be applied as flexible identity. Gradations based on the colors of fireworks to the monotone background and the silhouette of jazz musicians and dancers' performance were visualized as a key visual. They were applied flexibly and consistently not only to a series of posters connected as a single image with continuity but also merchandise including tickets, entrance bands, and ID cards.
DESIGNTIST
Creative Director: Minkyu Sung
Project Manager: hannminn
Project Planner: Heewon Kim
Designer: hannminn, Naeun Jung, Kyungmin Kim
AWARDS
'Red Dot Award : Design Concept'
Winner
︎
---
Happiness is Unhappiness
2019
Poster
Self-initiated (2019 Practice). 600 × 900 mm. Inspired by Peanuts.


---
SK hynix Website Renewal
2019
Web
Web for SK hynix. Commissioned by SK hynix.
DESIGNTIST
Creative Director: Minkyu Sung
Project Director: Yongho Yoon
Project Manager: hannminn
Planner: hannminn
Designer: hannminn
WEBSITE
www.skhynix.com
︎
---
The Sea of Itami Jun
2019
Poster
Poster for "The Sea of Itami Jun" directed by Dawoon Jung (Self-initiated., Practice 2019). 600 × 849 mm. Typeface: Pilowlava, Arial, Noto Sans, HY Gyeon-gothic


---
Poster design for "Paul Valery"(Self-initiated., 2019 Practice). 600 × 849 mm. Typeface: Avara(@velvetyne_type_foundry)